Revisit war-torn El Salvador with junior diplomat Casey Collins. Get a long-awaited glimpse into how Casey's 1983 confrontation with savagery and danger in Central America shapes her character.
In the midst of civil war, how will she handle the gut-wrenching fear?
Her nature gives her only two choices.
Go numb and avoid trouble.
Or live life with every nerve end tingling …
Ride along with Casey in my short story "Shut Your Eyes and You'll Be Fine", as she decides what to do.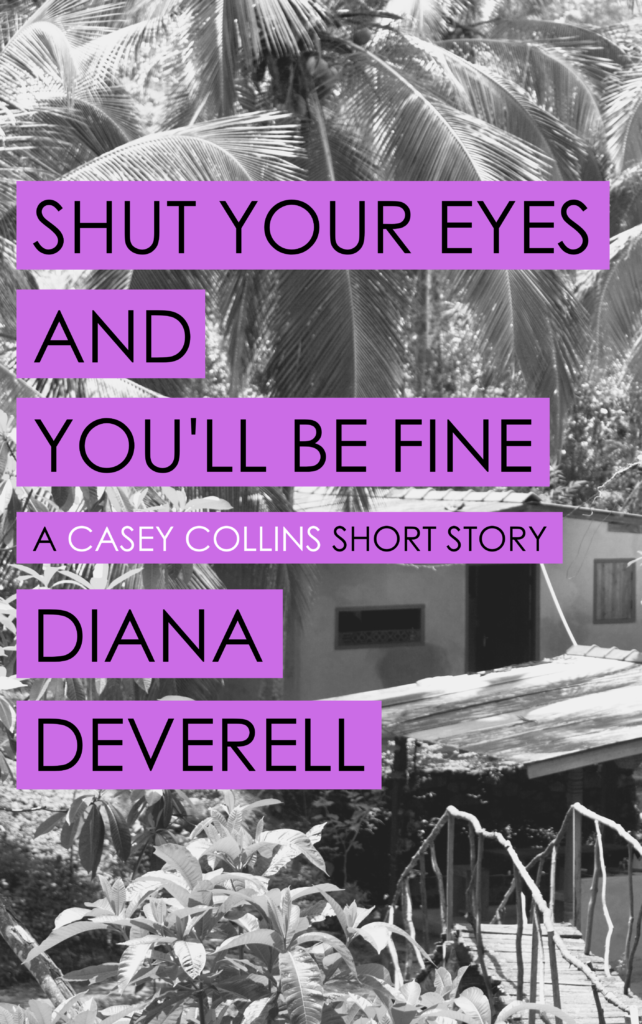 Click on the cover above or follow this link to reach your favorite ebook vendor and buy your copy of "Shut Your Eyes and You'll Be Fine" today.
This short and compelling story introduces Casey Collins and is a pivotal addition to the five thriller novels that take place in the next twenty  years of her career.