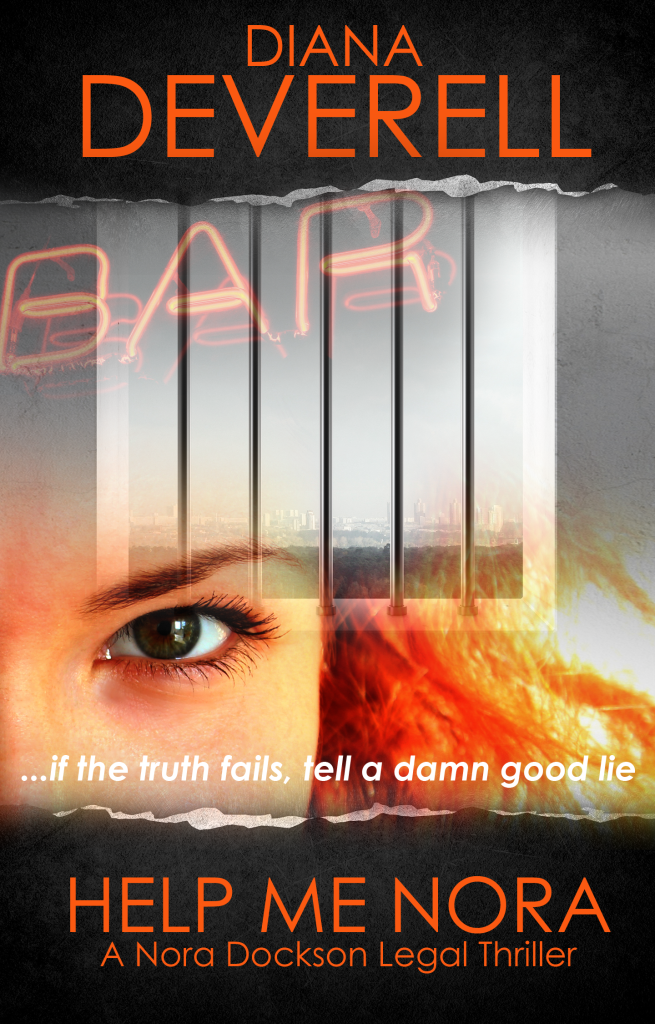 When Nora Dockson was a law student intern, she opened Gustavo Ochoa's appeal file. Saw he'd been railroaded onto death row. Seven years later she uncovers evidence that will win him a fair trial. But the state's attorney is blocking Nora's every move. Exploiting her ex-con past to force her off Gustavo's case.
Nora's battle to overcome injustice creates riveting legal drama. Arguments in the judge's chambers muffled behind closed doors. Deposition secrets hidden in sealed transcripts. Deals struck off-the-record. Something's up and Nora's going to find out what it is!
Acclaimed for her novels of international suspense, Diana Deverell has brought her skill at spinning a complex and twisted plot to this spellbinding legal thriller.
Book Excerpt
A Viable Suspect
The headline screamed, "Dark Skin, Death Penalty, and DNA." Nora whistled.
"Imagine, busting Latinos is getting trendy. Twenty percent of last year's admissions to death row had Hispanic origins. And the journalist suggests that a similar anti-Latino bias played a role in Gus's case."
Channing pointed an unlit cigarette at her. "Plus, he hints strongly that the cops and prosecuting attorney were racists."
"Realists," Nora corrected with fake seriousness. "Only a person of color would kill sweet old Faith Underwood."
Channing glanced at the window as if to confirm it was opened a crack, lit her cigarette, and expelled a cloud of smoke.
"The reporter buys your suggestion that she was sweet to Timothy Randall and sweet enough to attract a new suitor. Giving Randall motive. He was jealous of the new boyfriend. Got mad and killed her."