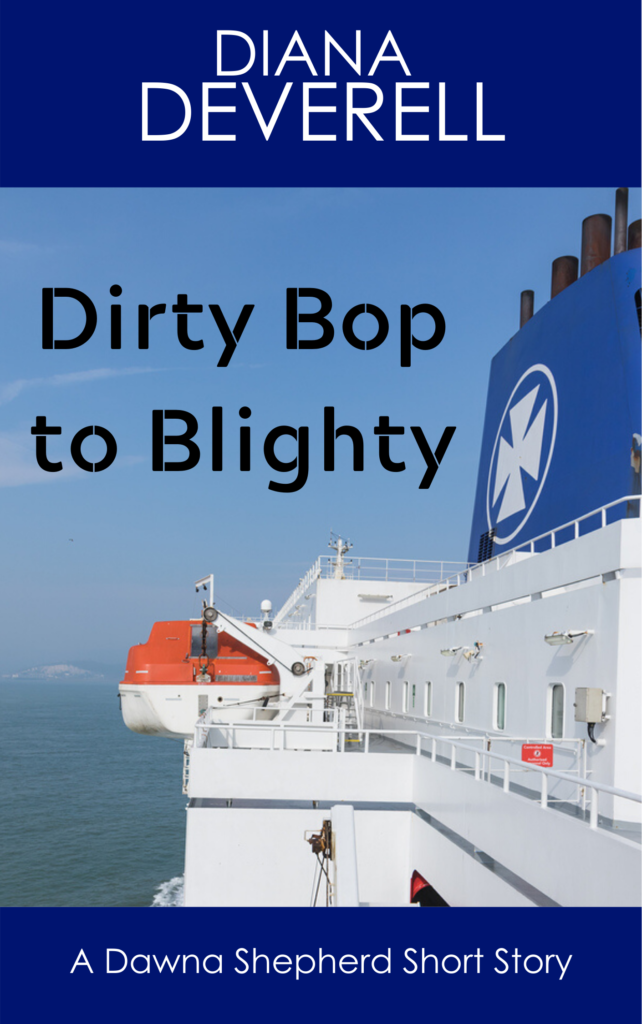 Her BS detector clicking madly, FBI Special Agent Dawna Shepherd discovers a rat on the Danish ferry sailing from Norway to England.
Not a stinky rodent, but a completely odorless Homeland Security Agent with a hidden agenda.
Unlike the eighteen East European cops attending the shipboard conference, the agent organizing it has no scent, no humor, and no bling. Not a partner Dawna automatically trusts.
The agent deserves her suspicion. Though the conference deals with illegal Chinese migration through the cops' home countries, the venue and the program don't promote education on that topic.
What's the agent's real goal? And why is Dawna's partner keeping her in the dark?
He must believe she'll oppose his plan. Which means she has to stop him now.
Or risk finding herself, the eighteen cops, and fifteen hundred civilian passengers at the mercy of a cowboying federal agent.
Read "Dirty Bop to Blighty: A Dawna Shepherd Short Story" today and sail on the Queen of Scandinavia to a dramatic climax.