. . . with a talent for poker, a weakness for men, and a bum kidney.
Sharp and deadly, Livvie's gambling her way to a life-saving transplant. Using her sweetheart Neal's body parts as the stakes.
Neal antes up. He loves Livvie.
But does Livvie love him?
Find out in "Organ Trade Off" — the darkest story I've ever written.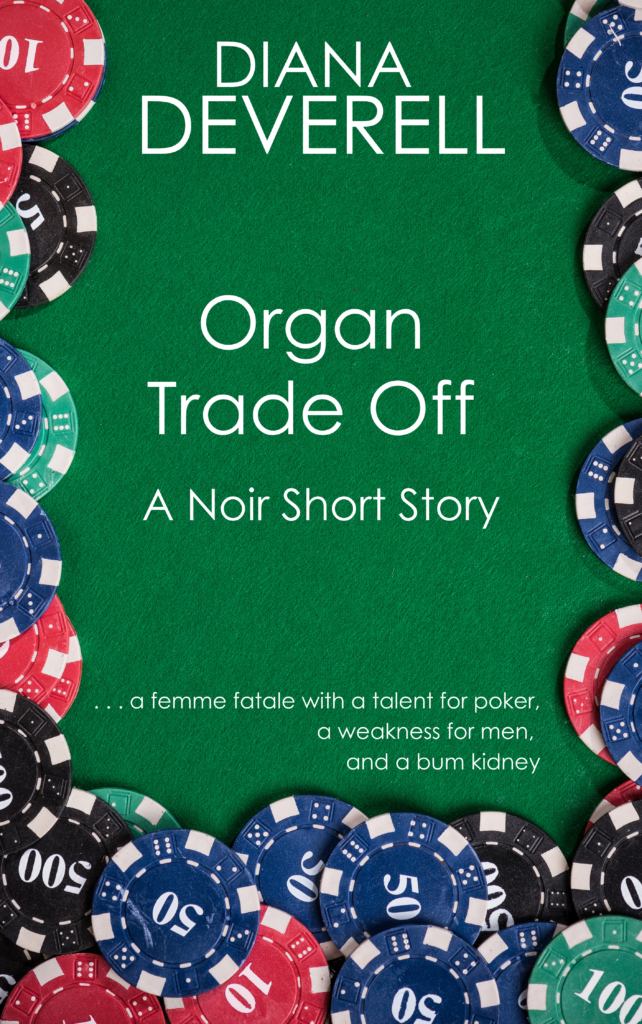 "… had me clutching at my organs. Macabre and twisted to hell – loved it." (AB Patterson blog review Feb. 6, 2018)
Buy "Organ Trade Off: A Noir Short Story" today and take a dangerous trip to the shadow side of Harrisburg, PA. Click on the cover above or follow this universal link to your favorite ebook vendor.