MYSTERY, CRIME, AND MAYHEM: Passionate Crimes brings you nine tales of crime set in locations from Nevada to Rwanda, with side trips to Norway, Germany, and Chicago.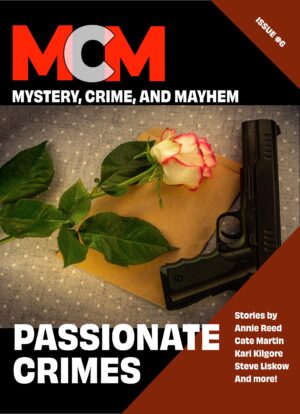 Passion causes people to do strange things.
Sometimes criminal things.
Come dip into crimes, great and small, and feel the passion these writers all give to these moments in a person's life.
Or the last moments of another's.
I'm delighted that my brand-new short story "Scotched" is in this issue.
Click on the cover above or follow this universal link to your favorite online retailer to get your copy. Also available in paperback from Amazon.