I love "Mercy Find Me: A Derringer Award Finalist Short Story" and am delighted to release it as an ebook. Click on the cover below to find an ebook retailer with a copy for you.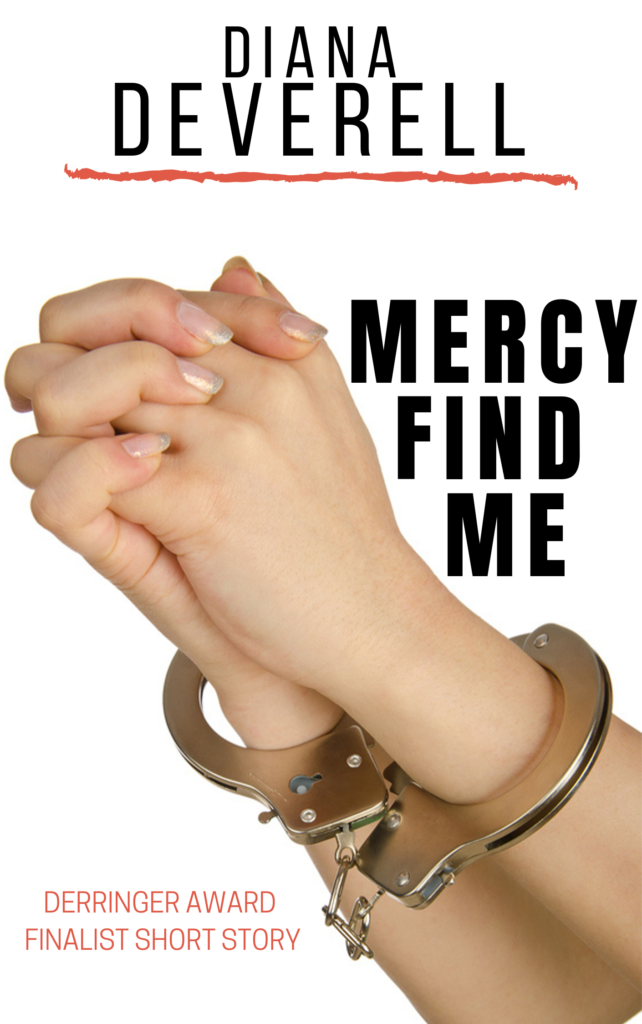 In this poignant story Nora Dockson's former cellmate Winnie Yates is serving mandatory minimum sentences in an Oregon correctional facility adding up to nineteen years and two months. Locked up from age twenty until she turns thirty-nine.
A harsh punishment when her victim came through the so-called home invasion with only a bruise on her forehead.
Winnie's appeal failed but today she has a chance to make a better deal. Her reward will be immediate release, shaving forty months off her sentence.
Winnie has only to own her crime. Convince her victim she regrets what she did. She has the words down pat. But how does she demonstrate true remorse when she's never seen anyone do it?
Originally published in the anthology magazine Fiction River – Justice edited by Kristine Kathryn Rusch, "Mercy Find Me" was a finalist for the 2019 Derringer Award for short mystery fiction.
Read "Mercy Find Me" and discover a dramatic scene that happens offstage in Help Me Nora, Diana's first Nora Dockson legal thriller. Available from most ebook retailers.