Hot pursuit becomes entertainment for FBI Special Agent Dawna Shepherd.
March Madness 2020 is a month away. Dawna's off-duty from her temp assignment in Seattle. And on board Amtrak's Coast Starlight, headed for Eugene. Tonight, she'll cheer for the Lady Ducks' basketball team, ranked number three in the nation.
Fate trumps that plan when her train stops in Portland.
The number one criminal on the FBI's most-wanted list boards her double-decker coach and Dawna pivots from hoops fan to full-on FBI fugitive chaser.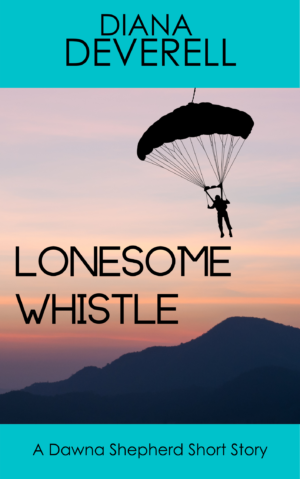 Dawna's spent the last several months hunting the DB Cooper copycat.
Like the original airplane hijacker, the copycat extorted a huge ransom and escaped by parachuting into a mountain wilderness.
But now, Dawna has him in her sights.
She swiftly figures out how to arrest and remove him from the train at the next stop. But in her quick telcon with her boss in Seattle, he nixes her arrest plan.
Instead, an interagency team of cops and commandos will confront the fugitive in Eugene with overwhelming force.
All Dawna has to do is keep her eye on the perp until the arrest team takes over.
She doesn't argue. She'll do as she's told.
Has the veteran FBI agent finally learned to follow orders?
Not a chance.
Originally published in Mystery, Crime, and Mayhem quarterly magazine, "Lonesome Whistle: A Dawna Shepherd Short Story" is now available as a standalone ebook. You'll want to ride along as Dawna applies her uniquely ornery crime-solving approach to the case.
To find an online retailer with a copy for you, click on the cover above or follows this universal link to a digital store.