Cozy mysteries take the stage in the new issue of MYSTERY, CRIME, AND MAYHEM: Crime in the Countryside.
Inside, you'll find ten entertaining tales of crime in country settings. I'm thrilled that my short story "Crete Robbers" joins these fine pieces by so many of my favorite authors.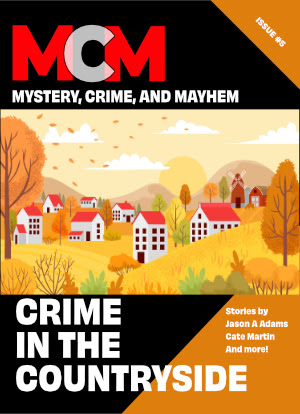 Click on the cover above or follow this universal link to your favorite online retailer to get your copy. Also available in paperback from Amazon.