Hoping to heal her broken heart, FBI Special Agent Dawna Shepherd takes a break from busting bad guys.
But the two Russian mobsters waiting for her at SpyGirl Fantasy Camp aren't actors pretending they're bad. These goons plan to bust her ticker for good.
As a bonus, included with this story is "Hungarian Dance No. 5," the first published story featuring Dawna and her friend, ex-Secret Service Agent Ladyshimarray Harms.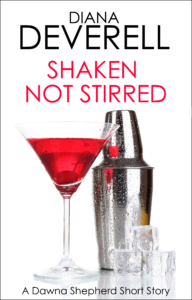 For sale now at the following online stores: