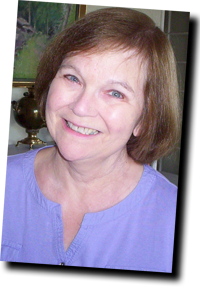 Contact Diana Deverell by sending an email to Diana at dianadeverell.com
A native Oregonian, Diana Deverell was a US Foreign Service Officer and served in Washington DC, San Salvador, and Warsaw, before she moved to rural Denmark to write fulltime. Her latest release is Bitch Out of Hell, a political thriller set in today's Washington and featuring private security pro Bella Hinton.
Diana also writes the Nora Dockson Legal Thriller series, featuring a woman ex-con turned appeals lawyer. The first five books are Help Me Nora, Right the Wrong, Hear My Plea, Judge Me Not, and Open the Door.
Diana debuted as a published writer in 1998 with 12 Drummers Drumming, her first Casey Collins International Thriller. The latest thriller in the series is China Box, detailing Casey's return to action after self-imposed post-9/11 exile. The four-book series spans seventeen years in her career.
Diana also writes short fiction. Four stories starring FBI Special Agent Dawna Shepherd are available as ebook short stories. Dawna's early adventures are collected in Run & Gun: A Dozen Tales of Girls with Guns.
To hear what's next, Sign up for News.